37th Annual FANA Assemblage
Boston, Massachusetts, April 10-14, 2019
---
CUTOFF DATES
  – HOTEL reservation deadline is March 8, 2019
  – ASSEMBLAGE registration deadline is March 22, 2019
** ONLINE REGISTRATION FORM **
Hotel: We will be staying at the Four Points by Sheraton Boston Logan Airport Hotel Revere located at 407 Squire Road, Revere, MA 02151. This hotel, located 5 miles from Boston Logan Airport, is relatively small and will provide a lovely intimate setting for the Assemblage. There will be handicap accessible rooms available. Take advantage of their complimentary 24 hour shuttle service to and from Boston's Logan International Airport.  In addition, this shuttle service can take you to the Blue Line T-station, where you can take the subway and arrive in downtown Boston to shop, sight-see, and explore. If driving to the hotel, parking is onsite and free.  Amenities include indoor pool, exercise center, in-room safe, and a small business center. Enjoy a hibachi-style Japanese cuisine at their on-property restaurant, Bisuteki Japanese Steakhouse. This hotel is located adjacent to the Northgate Plaza Shopping Center and has an assortment of shopping and dining options (including a grocery store).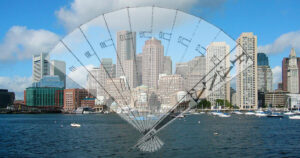 We've negotiated a rate of $159 ($177.60 with taxes) for both single and double rooms. Rates will be available 3 days prior and 3 days after our Assemblage dates, subject to availability at time of reservation. You must register by March 8, 2019 to ensure this rate. To register by phone: 781-241-0107 between the hours of 10 am -6 pm M-F, Eastern Standard Time. This phone number is a direct line to Bianca Palmacci at the Four Points by Sheraton Boston Logan Airport Revere. She will make your hotel reservations.  If she is unavailable, please leave a message and she will call you back.
To register via the hotel website, use this hotel link.
Hotel Shuttle: Call 781-284-7200 to have free shuttle pickup from Boston Logan Airport. They have shuttles at the airport so the wait should be short, depending on traffic.
Very Important Things to Know:
REGISTRATION FEE: $275


Assemblage registration

is $275 per person and is only open to FANA members and their guests. Unfortunately,

Single Day registrations are NOT available

for this Assemblage.
The last date to ensure the FANA rate for hotel booking is: March 8, 2019 (see above)
Last date to register for Assemblage is: March 22, 2019 (final meal counts due at hotel).  There will be a $25 late fee for registrations after this date.
Consider a donation to the Mary Wladis Fan Auction. We seek fans and associated materials.  Please don't submit items in disrepair.  There will be a designated box in which to place any wounded fans, so that they can be used for parts and fan repairs.
Due to space limitations for the fan sale, there are a limited amount of tables for rent. We cannot guarantee a table unless it is preordered at the time of your registration.
Food allergies or a special diet? Mention it on your registration form and we will try to accommodate you.
What fans to bring….any and all. However, this year we are placing a special focus on fans that are Hunt and Allen and scrap fans (a personalized fan created by using stationery headings or logos from colleges, resorts, or hotels).

Scrap fan contest – bring an original antique scrap fan with as many Boston colleges, logos, and hotels on it for a contest.
Bring a Hunt and Allen (or suspected Hunt and Allen) hand fan for authentication.
Bring your most sparkly fan to brighten our Saturday evening closing banquet.

You may request any materials from the Archives. Contact our archivist Pam Sher to let her know of your request by March 15, 2019 at

pam4sher@gmail.com

If you register for the Assemblage and cannot attend, a refund may be returned based on fund availability. Please contact Shelly Goncalves,

fanamembership@gmail.com

about your cancellation.
A Mail-In Registration Form is available here. Please print out the form and send it, along with your check, to the address on the form.
Online Assemblage registration and payment via PayPal is available here for your convenience.
Schedule
*
*There may be changes; the final fixed schedule will be in your welcome packet.
Wednesday, April 10:   4:00 pm, Board meeting (dinner will be served at the meeting). Hospitality Room will be open. Dinner will be on your own. Volunteers are needed for the members' registration desk and the hospitality room.
Thursday, April 11:   Breakfast available in Breakfast Room. The cost is $10.95, discounted from $12.95. We'll board the bus to travel to the Braintree Historical Society for a lecture and viewing of the Hunt and Allen fans. Bring a fan that you suspect might be a Hunt and Allen for verification by an expert. We then proceed to a nearby restaurant for lunch. Next we travel to Boston College for a lecture and fan viewing of the Hicks Collection at the McMullen Museum of Art. We then return to our hotel for our FANA welcome reception. Please bring either a Hunt and Allen or a Scrap fan for showcasing. A special prize will be awarded to the person that brings a scrap fan with the most Boston area logos.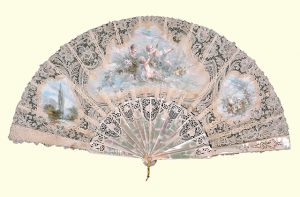 Friday, April 12:    Breakfast as before, Patrons' breakfast (self-pay) will be held in a special area in the breakfast room (stay tuned for time and details). After breakfast, we board a bus and travel to the Museum of Fine Arts (MFA) where we will be divided into groups and allowed to view fans selected from the Esther Oldham collection. If you want a preview, refer to the MFA book, Unfolding Beauty, the Art of the Fan by Anna Gray Bennett. This book highlights many of the fans we will see in person.  Lunch can be purchased at several dining areas at the museum. Details to follow. We will return to the hotel and our membership meeting will be held in the afternoon. Dinner and your evening is on your own.
Saturday, April 13:   Breakfast as before and morning lecture. This will be followed by our fan sale, fan auction, and our evening banquet. Please bring your most sparkly hand fan to dinner.
Sunday, April 14:   Breakfast as before, and final farewells. Wrap up board meeting will start at 9 am.
To register for the Assemblage:
To MAIL your Registration and check, please
Click Here
and print the form.
To Register and Pay ONLINE, please Click Here.
---
2019 Assemblage Committee
Shelly Goncalves    FANA 2019 Boston Assemblage Chair                fanamembership@gmail.com
Katherine Lukas    FANA 2019 Boston Assemblage Co-Chair            kmlukas@comcast.com