Below is an ever-growing list of museums that have digitized their fan collections (wholly or in part) and have made those records available online. This list is also available as a downloadable PDF: Museums with Online Fan Collections (updated April 2, 2019).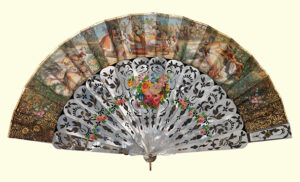 Search and usage tips
REMEMBER that accuracy of catalog entries will vary greatly! If in doubt about a description or date, please contact the museum directly, post your question on our Facebook page, or message the Fan Association of North America for advice.
Suggested search terms have been included where useful.
Websites are subject to change and links may become outdated. If a search doesn't yield results, go directly to the website's homepage and look for a Collections or Search link.
Non-U.S. websites may offer a Language Selection tool at the top of the page.
Verify an image's Public Domain status and Terms of Use before including it in any type of publication or promotional material. Links to web pages can be shared freely, but please respect all copyrights and don't distribute or publish images without permission.
---
Museums in the United States
Museums Worldwide