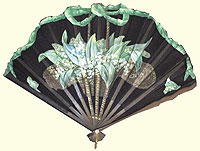 FANA holds an annual convention in April or May at different host cities. The annual convention is called The Assemblage.Past meetings have been held in many cities on the east and west coasts and in between, the most recent being Bloomington-Minneapolis, Minnesota; Sarasota-Bradenton, Florida; Chicago, Illinois and San Diego, California.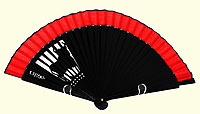 The next Assemblage will take place in the metropolitan Boston Area, April 10-14, 2019. The schedule will include a Members' Fan Exhibit, Members' Fan Sale and a Fan Auction.  More details will be announced in the coming weeks.  If you have questions, please contact the Assemblage Chair, Shelly Goncalves, at fanamembership@gmail.com.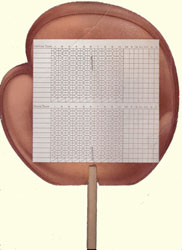 Regional Meetings: Members are encouraged to take the initiative in outreach to other fan collectors and prospective members. The East Bay Fan Guild is active in California (near San Francisco). The group generally meets on the 4th Tuesday of every month, except November, December, and the month of the FANA Assemblage. If you're in the Bay Area and wish to attend, please contact Sandy at fandysan@aol.com for details. The Southwest Connection is active in Arizona. The Northeast Connection is active in the northeastern states and Canada. The next Northeast Connection will be Saturday, September 29, 2018, in southern New Hampshire. If you wish to attend, please contact Katherine art kmlukas@comcast.net. Other members have joined together on an occasional basis to share information and activities in other parts of the country.
Special Exhibits: If there are special events with an open invitation, all FANA members are notified and may choose to attend.