FANA maintains a number of projects and committees that serve to facilitate organizational goals.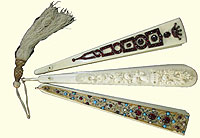 Grants: Organizations, entities or individuals with appropriate projects related to education, research, publication, field of study, exhibition or conservation related to fans are encouraged to apply for grant consideration. FANA will accept and review grant requests on an annual basis. A grant application may be printed by clicking on the link below.
A grant application must be submitted by February 1 to the FANA President. Applications are reviewed by the Grant Committee and the Board of Directors. Recommendations for a grant award are presented to the membership at the annual Assemblage for approval.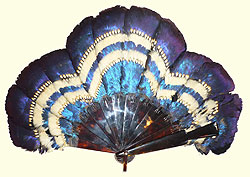 Publications and Communication: 
The FANA
Forum
is our newsletter contact with paid members. Articles, updates, notices, reports, and fan-related information are provided to maintain our connections on a regular basis. You may share stories, reports, anecdotes, events, exhibit notices and items of interest with the Forum Editor. Member and guest input is welcome and encouraged. The FANA
Journal
is a publication for material related to fans that may reflect a more in depth view, research, scholarly studies, translations, lectures or personal experiences involved in fan collecting. The Editors are most happy to receive items for both the Journal and the Forum.
The FANA Library: Past publications, donated and purchased archive material, fan books, and a variety of other informational pieces are maintained in the FANA Library. Members and qualified individuals may borrow items from the Library. These items are available in compliance with the FANA lending policy. A deposit and postage expense are typically required before material is released. A due date for return will be specified.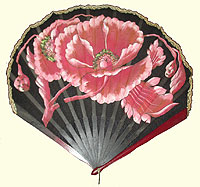 Museum Committee: The FANA Museum Committee purpose is to encourage exhibition, display, cataloging, conservation and publication of fan information. The Committee's on-going project is to help identify museums, societies or organizations with fans in their collections. Assistance is offered, where appropriate, in identification and conservation. FANA members are advised on the committee activities and welcome expanded knowledge of collections that exist.
Public Relations:
FANA is interested in outreach to other organizations, the media, magazines, museums, art and antique groups, and unaffiliated private collectors where we may share mutual interests and information. FANA can refer knowledgeable speakers to make presentations on hand fans, collecting and preservation. Inquiries are welcome.