The Fan Association of North America (FANA) is an organization with individual and institutional member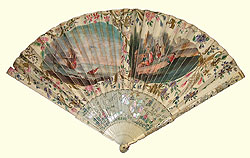 s who have an interest in the study, conservation, acquisition and identification of antique, vintage and collectible hand fans. New members are always welcome. Membership includes people from nearly every state in the United States plus members in Europe, Canada, Australia and Japan.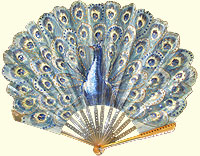 FANA offers an opportunity to meet other collectors who are just as interested in fans as you are. Together we can share information on the fascinating aspects of fan collecting and study. The next Assemblage (convention) will take place in metropolitan Boston, April 10-14, 2019.  Every assemblage includes a Members' Fan Exhibit, Members' Fan Sale, and a Fan Auction.
More details will be announced in the coming weeks.  If you have questions, please contact the Assemblage Chair, Shelly Goncalves, at fanamembership@gmail.com.
We invite you to join us! Membership brings you a newsletter, the FANA Forum, three times a year; a magazine, the FANA Journal, twice a year; email notices of coming exhibits, fan sales and auctions; and special "insider information" on the Members Only section of this site. Thanks for viewing, and sharing a visit to FANA.