The Fan Association of North America (FANA) is an organization for anyone interested in the study, conservation, acquisition, and identification of vintage, collectible, and antique hand fans. New members are always welcome. We have individual and institutional members from nearly every state in the United States, as well as from Europe, Canada, Australia  and Japan.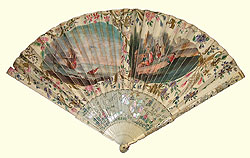 FANA offers an opportunity to meet other collectors who are just as interested in fans as you are. Together we can share information on the fascinating aspects of fan collecting and study. The most recent Assemblage (convention) took place in metropolitan Boston, April 10-14, 2019. Highlights of the Boston Assemblage included a Members' Fan Exhibit, Members' Fan Sale, and a Fan Auction, and visits to three museums to see their fan collections:
Our next Assemblage will take place in the greater Seattle, WA area in late May 2020. Check back later in 2019 for details and registration information.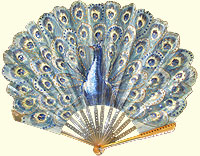 We invite you to join us! Membership brings you our newsletter the FANA Forum three times a year; the FANA Journal (our research publication) twice a year; notices of coming exhibits, fan sales and auctions; and special downloadable content in the Members Only section of this website. Thanks for visiting!